SNCF Gares & Connexions uses Kuzzle as support in its project of monitoring and remote control of the Aix-en-Provence TGV station equipments.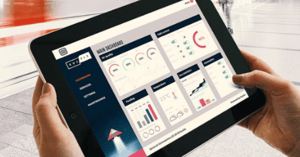 Kuzzle has deployed its IoT solution to turn Aix-en-Provence TGV into a smart station. The aim of this project is to enable the station's equipment and infrastructure to report information in real time on dashboards or on a mobile application.
The first phase of the project, implemented on summer 2018, only focused on station lighting to provide a mobile and web-based application for turning lights on and off and adjusting light intensity.
The second step, completed in February 2019, consisted of connecting other infrastructures and reporting real-time alerts in the event of a malfunction. Lighting, heating, ventilation, air conditioning, elevators, sliding doors, escalators, electricity consumption and air quality are monitored.