Getting started with Kuzzle: Train with the creators of Kuzzle!
In 3 days, on site, develop an application with Kuzzle: We want to teach you how to harness the power of Kuzzle and become a Kuzzle expert with real workshop and passionate trainers.
At the end of the training, you will be able to build your first apps and reduce your development times.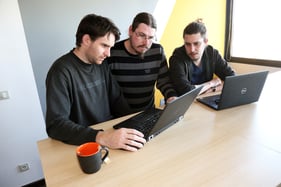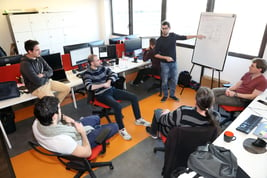 Skills to acquire with the training:
Knowledge on back-end components and scope
Knowledge on front-end versus back-end development components and interactions
Getting started with Kuzzle Backend, SDKs and Admin Console
Discover the full training program:
Doesn't the program seem appropriate to you? We organize tailor-made training sessions, do not hesitate to contact us for more information!